Rich Uncles LLC has Partnered With SHAREbid to Create a Marketplace for Private Shares
Some Background on Rich Uncles LLC
Rich Uncles, LLC, is a Delaware limited liability company ("Company") that was founded by Ray Wirta and Harold Hofer for a single purpose – to make direct real estate investment easier and less expensive for the small investor. The Company has created a distribution channel for the sale of non-exchange listed public REITs that excludes payment of commissions and expense reimbursements to advisory intermediaries. This channel embraces the large-scale reach of the internet and the ease of access to and transparency of information provided over the internet, thereby providing access to commercial real estate investing to all investors, large and small.
The Company utilizes its website, www.RichUncles.com, as a capital aggregation medium – a direct-to-consumer approach that results in the disintermediation of the historic broker-dealer middleman. Rich Uncles is part of the growing financial technology or "Fintech" phenomenon, where traditional financial services are being simplified and made more efficient by technology.
The Company is party to Advisory contracts with affiliates Rich Uncles REIT I, RW Holdings NNN REIT and Brix Student Housing REIT, all of which are SEC-reporting companies. As of June 30, 2018, these REITs have sold over $200 million of REIT shares to the public and together own approximately $350 million in real estate assets. The Company owns all of the technology and branding associated with Rich Uncles and www.RichUncles.com.
The Company operates in the Fintech subset know as Crowdfunding. The Company is unique in that its business model embraces smaller, non-accredited investors, where most other Crowdfunding platforms are limited to accredited investors. The Company thereby enjoys a total addressable market approximately ten times larger than Crowdfunding sites that are limited to accredited investors.
Here are links to Rich Uncles LLC's two SEC-reporting REITs:
Rich Uncles Real Estate Investment Trust I (California)
WANT TO BUY/SELL SHARES IN Rich Uncles LLC?
BUY/SELL PRIVATE SHARES ON A SECONDARY MARKET
With SHAREbid's experience in the financial markets and alternative asset industries, they know that alternative assets need a secondary market to reach their full potential. SHAREbid's platform is simple, secure, and provides Rich Uncles LLC' shareholders with liquidity at competitive prices.
Sponsored
Rich Uncles LLC sponsors the program
Rich Uncles LLC approves the transaction
Rich Uncles LLC finds you a buyer
Fast
Easy to use online interface
Quickly find a buyer for your shares
Review bids in real time
Competitive
You keep 100% of the final sale price
Buyers compete for your shares
You set the release price
SELL MY Rich Uncles LLC SHARES
BUY SHARES IN Rich Uncles LLC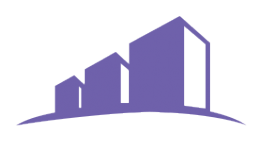 How to Bid
Set up a free user account

Free registration with no obligation. You may register before or after receiving an invitation to bid for shares or sell shares on SHAREbid.

Accept Invitation

Accept your personal invitation from the company that issued shares that you are interesting in bidding for.

Review Information

When given access, review company information and documents on the share auction page and consult advisors to make informed decisions.

Place Online Bid

Place your bid on your selected shares prior to the deadline.

Winner is Declared

Buyer details are sent to company. The company coordinator assists Buyer and Seller with final paperwork and shares are transferred.