MediaInVision PLC has Partnered With SHAREbid to Create a Marketplace for Private Shares
Do You Have Shares in MediaInVision PLC That You Want To Sell?
With SHAREbid's experience in the financial markets and alternative asset industries, they know that alternative assets need a secondary market to reach their full potential. SHAREbid's platform is simple, secure, and provides MediaInVision PLC' shareholders with liquidity at competitive prices.
Sponsored
MediaInVision PLC sponsors the program
MediaInVision PLC approves the transaction
MediaInVision PLC finds you a buyer
Fast
Easy to use online interface
Quickly find a buyer for your shares
Review bids in real time
Competitive
You keep 100% of the final sale price
Buyers compete for your shares
You set the release price
SELL MY MediaInVision PLC SHARES
BUY SHARES IN MediaInVision PLC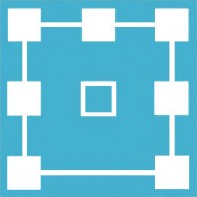 Who is MediaInVision?
MediaInVision PLC is an established UK public company who specialize in the design and development of the High Definition Music Card. Whilst focusing on this innovative new technology; we have also expanded into Animated Music Film Production. MediaInVision incorporates a whole host of artists, and has a net worth of 200,000,000 GBP. Shares of MediaInVision PLC will be available for purchase by accredited investors on SHAREbid.
How to Bid
Set up a free user account

Free registration with no obligation. The first step to access confidential information provided by the company and receive email updates.

Search & Select

Utilize our advanced search criteria to narrow down your selection.

Review Information

Access company information to make better-informed decisions.

Place Online Bid

Place your bid on your selected shares prior to the deadline.

Winner is Declared

Buyer details are sent to company, and company coordinator assists Buyer and Seller with final paperwork.