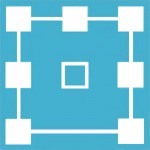 MediaInVision PLC has Partnered With SHAREbid to Create a Marketplace for Private Shares
Some Background on MediaInVision PLC
Have you heard about the new format that will replace the music CD and revolutionize the music industry as you know it? Let us introduce to you the new High Definition Music Card. Alexander Goldberg Jero, the brilliant mind behind many jaw-dropping compositions and the innovator of this extraordinary new product, reports the first steps of High Definition Music Card development. This card utilizes the USB technology that we use everyday as well as his in-depth knowledge of surround sound technology to transform how people listen to music wherever they are.
The High Definition Music Card is a new USB format for delivering music content to a mass market and features the latest advantages of surround sound reproduction. It also contains high definition audio streams as well as complementary materials such as artist photos, bios, release information, support software and links. The card can also be used to store user personalized content like personal pictures, videos, games, and other media. The High Definition Music Card is compatible with Blu-ray players as well as desktop and laptop computers and can be enjoyed on any surround sound setup, stereo or headphones.
The development of the High Definition Music Card includes mass product distribution, content development and artist marketing. The development will be supported by major record labels so that the intellectual properties and copyrights of musical and lyrical content will be protected. It's an innovative and potentially game-changing technology that could revolutionize the industry and its approach to surround sound.
"To understand how impact it will be, just imagine being at the movies, watching a 3D film and the concept is the same," says Jero. "Each individual sound has its unique three-dimensional location in space, just like 3D images do. Further, this development brings the potential to radically change the music industry through exciting new technologies and expertise."
The past 6 months have been busy for the development of this project. As a result of the support of Amazon, the High Definition Music Card had working prototypes up on their website. This allowed for the testing of this technology on the consumer market to help improve the product before bringing it to market. There was also a marketing campaign that was launched to create awareness for this product, informing them of the important features of this product. Because of these efforts, connections were established with key content providers including major record labels for the future releases of some of the top music artists. Due to these developments, shares of MediaInVision PLC were made available with a significant amount of interest established for the future investors. Future steps in place include creating a graphic user interface and further increasing the marketing efforts with the potential growth of 2.5 billion and more within the next 10 years.
High Definition Music Card™
The High Definition Music Card is a new USB format device for delivering music content that features the latest advancements in surround sound reproduction that compares to no other format in the world.
It can be played on any USB device, including laptops, PC's, Blu-ray players and more.
The High Definition Music Card is the brainchild of MediaInVision's founder and managing director, Alexander Goldberg Jero. The composer brings his unique talents to the digital music world with a USB device that harnesses the power of live music. By creating a portable high definition music device, Jero and MediaInVision aim to revolutionise the current music media market.
This new format for listening to music implements full hi-def, surround sound technology. Alexander Goldberg Jero captures the individual elements of compositions and then layers them digitally to create the final piece of music.
This allows for the same kind of precision one is afforded when working with 3D images. Jero works with pieces of music in the same way, but in 3D sound space. The High Definition Music Card is a portable delivery system for this technology.
It contains HD audio streams as well as complementary materials such as artist bios, photos, support software, release information, and links. The card can also be used to store user personalized content like personal pictures, videos, games, and other media. The HD Music Card represents a new dawn in mass-market. high definition, surround sound audio technology.
MediaInVision Films
Alexander Goldberg Jero's new film company is currently working on financing for his first animated features, "The Master and Margarita". As this project beings to take shape, it is extremely interesting to see the direction that this production is going. There are going to be 2 versions of this project: a PG-13 and an R rated version. This is done for the purpose of attracting a larger audience to this production, which Jero is very passionate about. This will be a CGI film, using only the latest in performance capture techniques. This allows the animation team to create life-like celebrity artists, including creating a character that was produced from the image of Donald Trump himself. 2D biblical animation by renowned biblical animation studio as well as the traditional 3D animation featuring satiric Moscow story. With the moderate production budget of 18-22 million, the projected box office intake of animated feature of this magnitude according industry practice can range from 300 to 700 million and more.
Packed with Bulgakov's biting satirical wit, combined with romance and comedy, The Master and Margarita has been voted Russia's favourite novel. Now it is being brought to life in a masterful collaboration of digital image and sound by an impassioned artist.
The story concerns a visit by the devil to the officially atheistic Soviet Union. The 'Master' is a dying author with an unpublished novel, scorned and victimised by the oppressive bureaucracy of his day. 'Margarita' is his mistress who agrees to sell her soul to the devil in return for the power to aid her lover. Many critics consider it to be one of the best novels of the 20th century, as well as the foremost of Soviet satires.

"Love" music theme from "The Master and Margarita" Animated Film
Surround Records International
Surround Records International represents a collaboration of performers who work under the composition and leadership of Alexander Goldberg Jero.
Surround Records International Collaboration of Performers frequently work with the Russian Philharmonic Orchestra in creating high definition, surround sound quality recordings of classical compositions.
Available to buy on Amazon for use on the High Definition Music Card, Surround Records International has produced high-depth recordings of Mozart's Requiem, Mahler's 9th, Beethoven's Fate, and many more. They continue to bring the classics into the new world by presenting them in high definition, surround sound format.
The combination of Sound Records International and the High Definition Music Card makes for a completely novel and eye-opening music experience. Compositions have been given glowing reviews on Audiophile Audition. Particular mention is made of the feeling of being seated right in the middle of the orchestra when listening to the music, thanks to the design of the surround sound technology.
Jero Film Music and Post Production
While venturing into new creative pursuits and far-flung worlds, Alexander Goldberg Jero still employs his craft in the world of post-production.
Available as a consultant for music, video and films, Jero utilises his surround sound expertise in weaving textured compositions to complement existing stories. Jero also offers his skills in post-production for pieces of music that require the guiding hand of a master craftsman. All clients will be able to use the Music Experience in 3 Dimensional Sound Reality™ trademark on completed projects.
About Alexander Goldberg Jero
Born in Moscow, Goldberg Jero was raised in a classical music environment. He graduated from Moscow Music College and State Academy in 1996, and then moved to New York City, where he studied at the Institute of Audio Research, and the prestigious Parsons School of Design, providing him a solid education upon which to further his career.
He worked with multiple New York artists before moving to Detroit, where he started performing multichannel surround sound techno music, which also took roots from classical music. He is a well-rounded artist, with knowledge that goes from traditional musical approaches to technology, and, of course, soundtracks.
Alexander Goldberg Jero is the founder and Managing Director of both Surround Records International and MediaInVision PLC, both of which bring music to the masses in a variety of delightful ways.
Publications:
Announcing MediaInVision PLC
High Definition Music Card
High Definition Music Card
MediaInVision PLC Growth Projection
High Definition Music Card Development Progress
The Master and Margarita Future Film
Alexander Golberg Jero - First Virtual Conductor of Music and Sound
Alexander Golberg Jero - The Art of Problem Solving
Alexander Golberg Jero - The Theory of Everything

WANT TO BUY/SELL SHARES IN MediaInVision PLC?
BUY/SELL PRIVATE SHARES ON A SECONDARY MARKET
With SHAREbid's experience in the financial markets and alternative asset industries, they know that alternative assets need a secondary market to reach their full potential. SHAREbid's platform is simple, secure, and provides MediaInVision PLC' shareholders with liquidity at competitive prices.
Sponsored
MediaInVision PLC sponsors the program
MediaInVision PLC approves the transaction
MediaInVision PLC finds you a buyer
Fast
Easy to use online interface
Quickly find a buyer for your shares
Review bids in real time
Competitive
You keep 100% of the final sale price
Buyers compete for your shares
You set the release price
SELL MY MediaInVision PLC SHARES
BUY SHARES IN MediaInVision PLC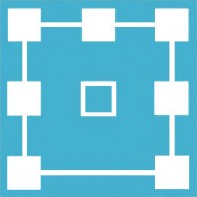 How to Bid
Set up a free user account

Free registration with no obligation. You may register before or after receiving an invitation to bid for shares or sell shares on SHAREbid.

Accept Invitation

Accept your personal invitation from the company that issued shares that you are interesting in bidding for.

Review Information

When given access, review company information and documents on the share auction page and consult advisors to make informed decisions.

Place Online Bid

Place your bid on your selected shares prior to the deadline.

Winner is Declared

Buyer details are sent to company. The company coordinator assists Buyer and Seller with final paperwork and shares are transferred.